CELEBRATING THE SUPERHERO INSIDE OF YOU
Providing Women with support during their Breast Cancer treatment

Pillows were such an important part to my recovery. They brought me so much comfort when I was faced with so much pain. I'd like to give the gift of comfort.
Nominate a deserving Woman who is recovering from Breast Cancer surgery. If selected, they will receive a custom hand-made Cheron's Sheroes pillow!
Find your comfort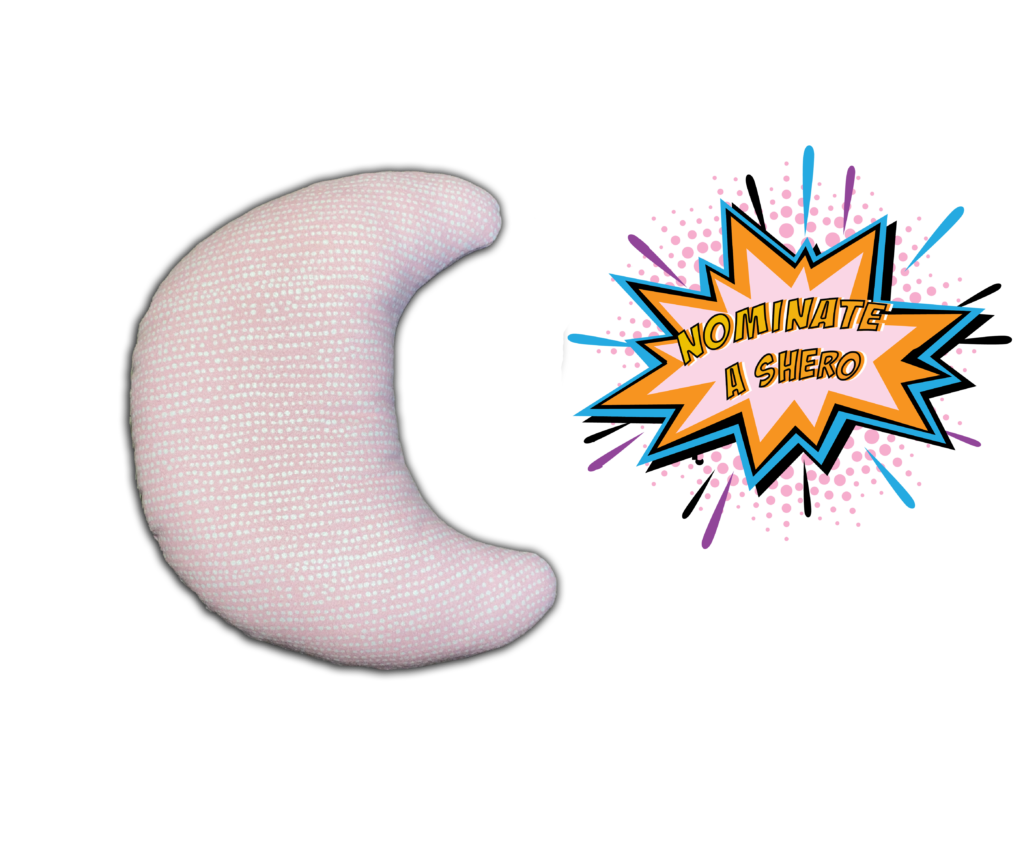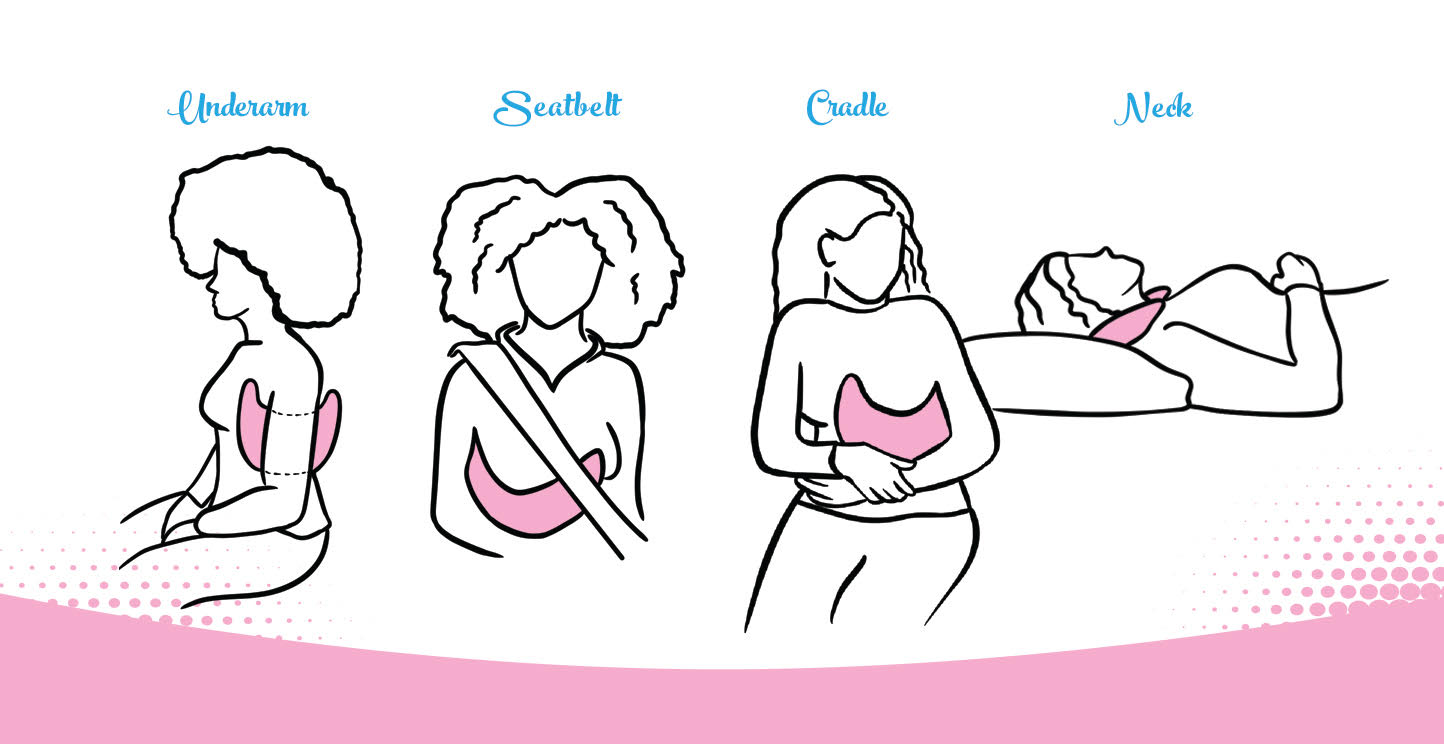 Nominate your SHEro below
These moon shaped pillows can be positioned four different ways as displayed above.
Under Arm, Seat Belt, Cradle, and Neck.
They provide protection for tender areas caused by incisions and radiation and offers pain relief for Women who have undergone surgeries like a Mastectomy, Lumpectomy, Removal of Underarm Lymph Nodes, Breast Reconstruction, or who suffer from Lymphedema.